Bizzi & Tedeschi has specialised in the design and manufacture of submersible electric pumps and relative electric submersible motors for more than 40 years.
The range of production includes:
more than 700 models of 4"-6"-8" and 10" pumps that distinguish both for the characteristics of hydraulic performances and for the different building metallurgies.
A complete range of 4"-6" and 8" electric submersible motors, all rewindable and easy to repair.
In order to guarantee products of excellent quality, Bizzi & Tedeschi carries out inside its own factory in Campegine the whole working process, from design to machining, to assembly and final testing; all this following the Norms on quality warranty ISO 9001, whose Bizzi & Tedeschi is certified since the end of 90's.
Bizzi & Tedeschi, the submersible pumps really "Made in Italy".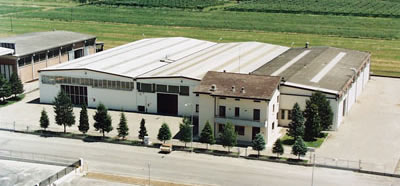 Bizzi & Tedeschi Company

Look at the video of our Company
ENGLISH
© Copyright 2011-2019 - BIZZI & TEDESCHI s.r.l. - P.Iva/Vat IT 00149290355